We love Space and Beer, so why not combine it?
Welcome to the Hopstronautix Space Program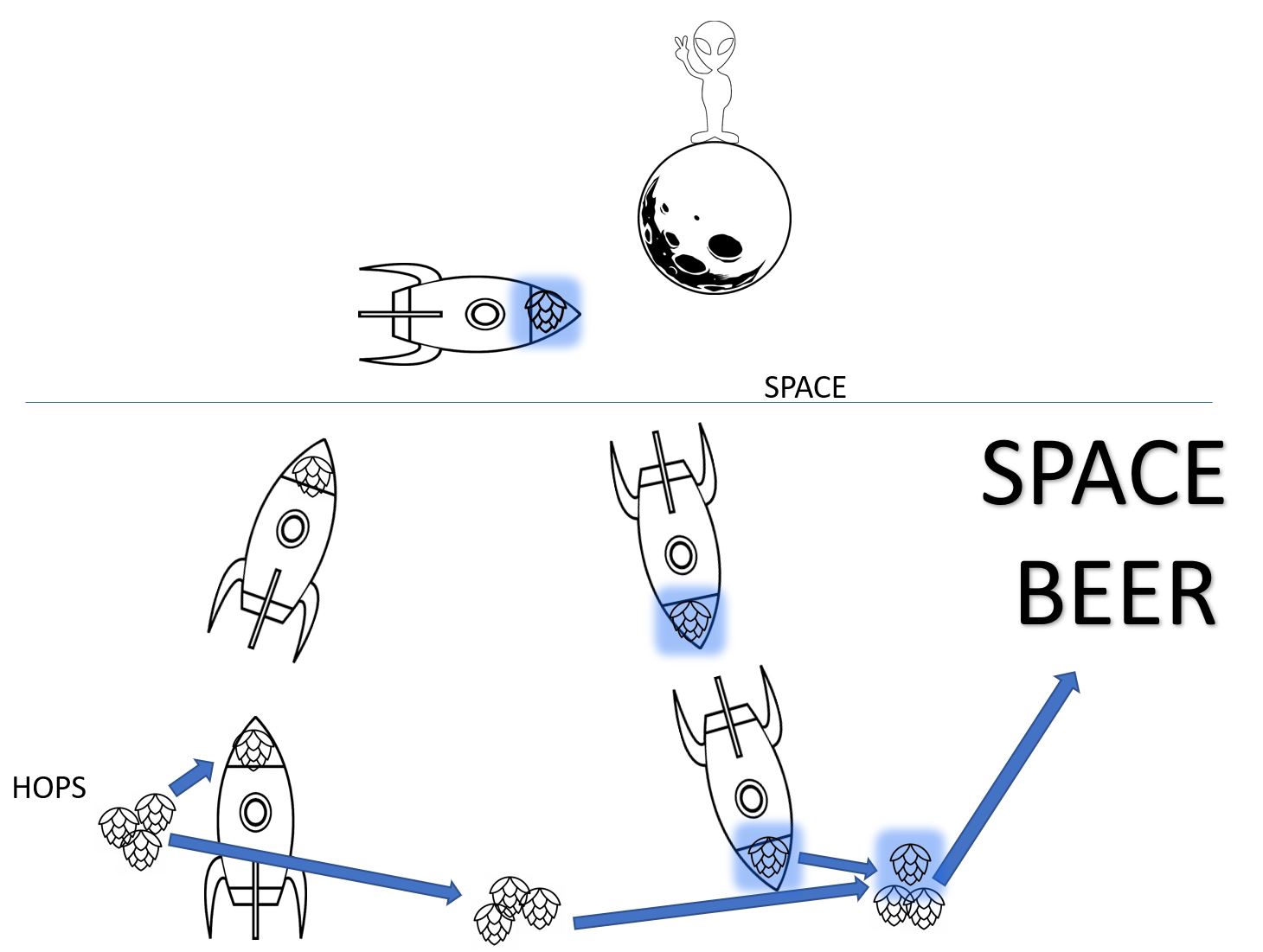 Our Story
Our mission is to create awareness, excitement and outreach for space. We achieve this through brewing finest craft beer from ingredients that have been in space. We launch hops, as they are the most iconic ingredient in beer. First, the hops will be launched onboard a rocket to space where it will experience the regime of space for a few minutes, before returning back to Earth. Then local craft breweries will brew the space beer from the very special ingredients. Each batch will be brewed using a portion of hops from a dedicated mission which is indicated on the bottle. The beer is then sold and distributed through Germany, Europe and the United States.
FAQ
How much hops needs to be launched into space for one brew of beer?
For logistical reasons, only a small amount of hops needed for a large brew needs to be launched into space as the expected result can be already experienced from small amounts of space hops.
What is the environmental impact of space beer?
As our hops is a perfectly scalable, passive payload, we are very flexible on launch opportunities. This means we can be included on a rocket last-minute to use up any left-over capacity (which is typically done via concrete blocks or lead). Therefore, space hops increases the efficiency of rockets and thus decreases the environmental footprint.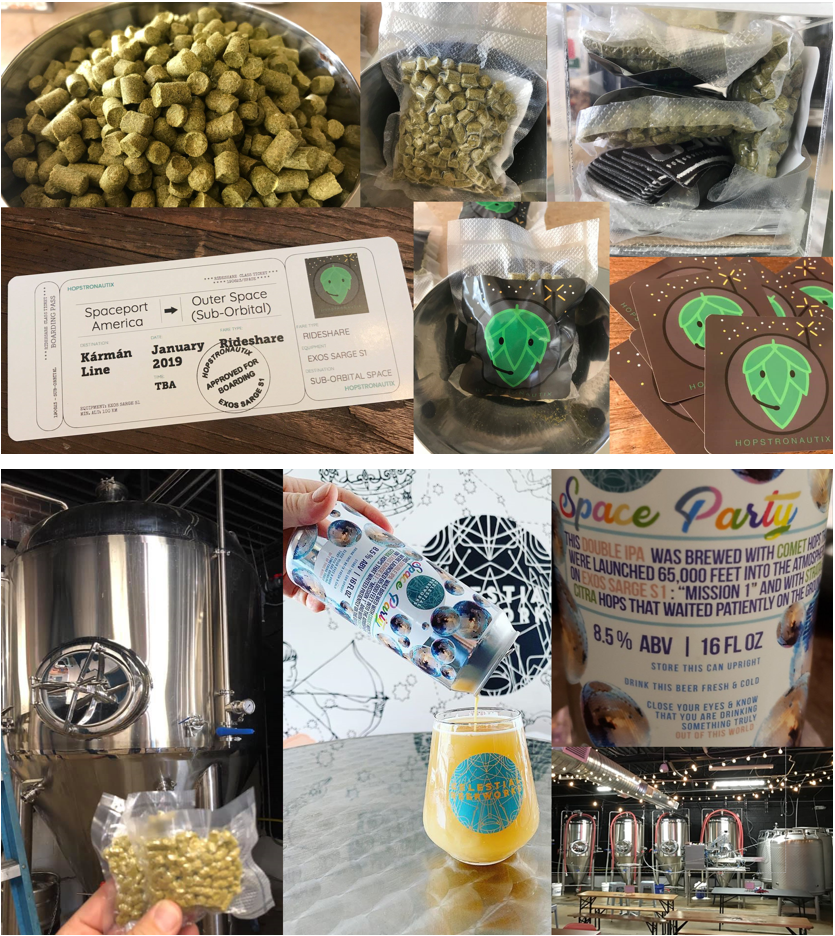 Past Missions
Our team has performed a pilot project in the United States in cooperation with Celestial Beerworks in Dallas, Texas and EXOS Aerospace, a suborbital launch vehicle company. Hops from our first batch launched on an EXOS rocket in 2019 was successfully recovered and incorporated into the space themed beer "Space Party". Although the particular launch did not reach the official boundary of space (100 km), public reception at the beer launch party and outreach presentation was huge. This first attempt showed us that combing the topics space and beer is a great opportunity for creating awareness, excitement and outreach for space. Celestial has expressed interest in further projects together and EXOS remains a committed launch partner, however we have a strong intent of flying on European launch vehicles as well and working with German and greater European craft breweries.
Have a look at our former Kick-Starter Campaign
Contact us
We are always ready for the  next round. Reach out!
Address :
Thomas Sinn (thomas@hopstronautix.com), Germany

DISCLAIMER:

Online Dispute Resolution website of the EU Commission

In order for consumers and traders to resolve a dispute out-of-court, the European Commission developed the Online Dispute Resolution Website: www.ec.europa.eu/consumers/odr

Legal disclaimer

The contents of these pages were prepared with utmost care. Nonetheless, we cannot assume liability for the timeless accuracy and completeness of the information.

Our website contains links to external websites. As the contents of these third-party websites are beyond our control, we cannot accept liability for them. Responsibility for the contents of the linked pages is always held by the provider or operator of the pages.

Data protection

In general, when visiting the website of Deployables Cubed, no personal data are saved. However, these data can be given on a voluntary basis. No data will be passed on to third parties without your consent. We point out that in regard to unsecured data transmission in the internet (e.g. via email), security cannot be guaranteed. Such data could possibIy be accessed by third parties.